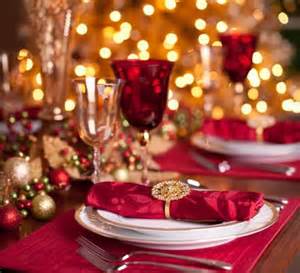 Network Like A Pro At Holiday Parties
Now that December's here, you're probably getting invited to numerous office holiday parties and neighborhood dinners. Love 'em or hate 'em, there's no denying that these events provide an invaluable opportunity to connect with colleagues, meet new people and strengthen your professional network.
And since networking is the single best way to land a job and keep your career healthy, it's smart to join in the festivities.
So to help you make the most of this month's social soirees, here are eight tips on what to say and do for holiday-party success:
What to Say
Talk less, listen more. Smart networkers focus on asking good questions. "Do more listening than talking (two ears, one mouth — for a reason)," notes Susan Joyce in her Job-Hunt.org article, "Holiday Networking: Party Your Way to a New Job."
Kathleen Brady, a career coach and author of "Get A Job! 10 Steps to Career Success", says there are hidden benefits to being the inquisitor. "Asking questions that are 'other focused' allows you to uncover who might be in a position to help you," she says. "It also allows you to begin to build rapport and establish relationships."
By asking questions, you'll avoid talking too much or too little, problems that often plague nervous job seekers and introverts.
Limit shop talk. When you're at office parties, it's fine to have some work-related conversation (and always nice to compliment your co-worker or boss in front of their spouse or partner). But mix things up a bit with a touch of the personal.
Ask your co-workers questions about their families, hobbies or interests. That's a nice way to get to know them better. You'll undoubtedly discover new connections and commonalities.
Avoid touchy subjects. In general, it's wise to steer clear of politics, religion and hot-button social issues (think Obamacare and abortion).
Speaking of touchy subjects, it's fine to mention that you're looking for a new position. But don't turn the conversation into a monologue about your job search. Just give your elevator pitch and then change the topic. If the other person seems interested in helping you, express your thanks and suggest continuing the conversation at a better time.
Keep it low-key. A holiday party is first and foremost a social event. So even if you're desperate to find work, avoid a full-court networking press.
"Your first objective is to establish a connection that provides a context for future contact," says Brady. "This is not the time or place to close the deal. Think about it as creating an on-ramp to building a relationship with the person. You can call to set up a follow-up meeting after the holidays."
What to Do
Introduce yourself. Parties are a perfect place to meet new people and expand your network. So try to get to know at least two new folks at every event you attend this season.
Remember that spouses and children often feel left out at these events, so be sure to chat them up, too. You might be surprised at how interesting — and sometimes helpful — they prove to be.
Offer your business card (and ask for one). You'll want a way to stay in touch with key people you meet after the event, so be sure to ask for a card before ending a valuable conversation and give that person yours.
If you're out of work and don't have a business card through an employer, offer a networking card that has your name, job objective or professional tag line, e-mail address, phone number, LinkedIn profile URL and Twitter handle.
But please don't even think of bringing your resumé to a holiday party. "It is a party, not a job fair," says Brady. "Handing out your resumé there reeks of desperation."
Follow up. After the parties are over, get back in touch with the people you met who could be useful to your career.
Send a "great to meet you" e-mail and a personalized invitation to connect on LinkedIn (not the auto-connect version LinkedIn offers). If you find an article or video you think might interest someone you chatted with, send it along with a note referencing your meeting.  Then, look for ways to meet in person by suggesting a date and time to get together over lunch or coffee.
Just go. Sure, you'd rather be sitting in your pajamas watching it's a Wonderful Life. But get out of the house and force yourself to show up at these events.  "A holiday party is the perfect place to renew old relationships and establish new ones," says Brady. "Bring a friend, promise yourself a treat, do whatever you must do to motivate yourself to go!"
HAPPY HOLIDAYS – ROCK SOLID SECURITY of GA